Our Team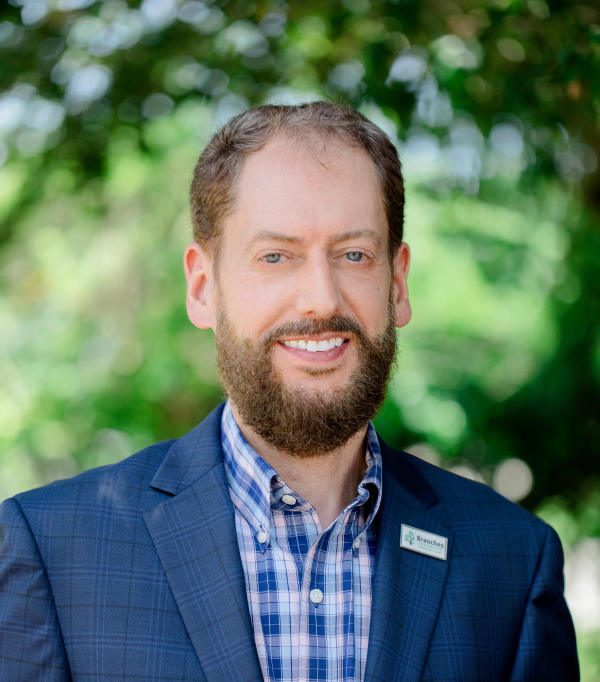 Mr. Brent McLaughlin
President & CEO
Brent McLaughlin has served as the CEO of Branches since 2001. Mr. McLaughlin came to Branches with an extensive background in nonprofit management as well as experience in grassroots community development work. Mr. McLaughlin spent three years living in rural Haiti in the 1990's with the Mennonite Central Committee (MCC) serving as an agricultural extension worker.
Currently, Mr. McLaughlin is a member of Coral Gables United Methodist Church (UMC). He serves on the Outreach Ministries Committee of the Florida Conference UMC. Mr. McLaughlin is also a current Board Member of Chapman Partnership, past Chair and current board member of the Emergency Food and Shelter Program and Board Chair of FRIEND long term disaster recovery group in Miami-Dade County.
Mr. McLaughlin holds a Bachelor of Arts degree in English Literature from Illinois Wesleyan University, a Master of Divinity degree from Asbury Theological Seminary and a Master of Business Administration from Barry University.
Most recently, Mr. McLaughlin was honored by United Way of Miami-Dade with the prestigious 2019 Monsignor Walsh Outstanding Human Services Professional Award which recognizes a human services professional who has dedicated his or her career to helping others.
Kim Torres
Senior VP
Isabelle Pike
Senior VP of Development
Luis Pagan
Director of Connection & Impact
Julimar Soto
Associate Director of Finance
Board of Directors
Officers
Rodney H. Bell – Chair
Retired, Holland & Knight LLP
Ed Deppman – Treasurer
Gerson Preston Robinson
James E. Morgan, III – Vice Chair
Retired, Squire Patton Boggs LLP
Laurie Zapletal – Secretary
First Citizens Bank
Mary Ann Cruz – At-Large
Amerant Bank
Members
Rick Alfonso
US Century Bank
Amaka Amalu
Tech Girl Power
Vincent Carrodeguas
Banyan Health
Jeannette Coto Dou
Celebrity Cruises
Jack Edwards
Ashoka-Innovators
Desiree Fernandez
Guardian ad Litem
Alex Fraser
Smart Merchant Processing
Dr. Tina Furniss-Roe Ph.D.
Zoo Miami
Scott Howard
Denver Nuggets
Dr. Stanley Lynch
UnitedHealthcare
Maria Molina
Coastal Construction
Richard Morgan
Banyan Health
Florencia Olivera
Florida Power & Light
Jason Randolph
One Lifestyle Management/Service One Miami
Nidia Ruiz
First Horizon Bank
Hanai Sablich
Regions Bank
Marian M. Smith
Retired, CareerSource South Florida
Jeanette Stone
South Miami Hospital
TJ Villamil
SelectFlorida, Inc.
Rev. Dr. Audrey Warren
First United Methodist Church of Miami
Rev. Dr. Cynthia D. Weems
United Methodist Church